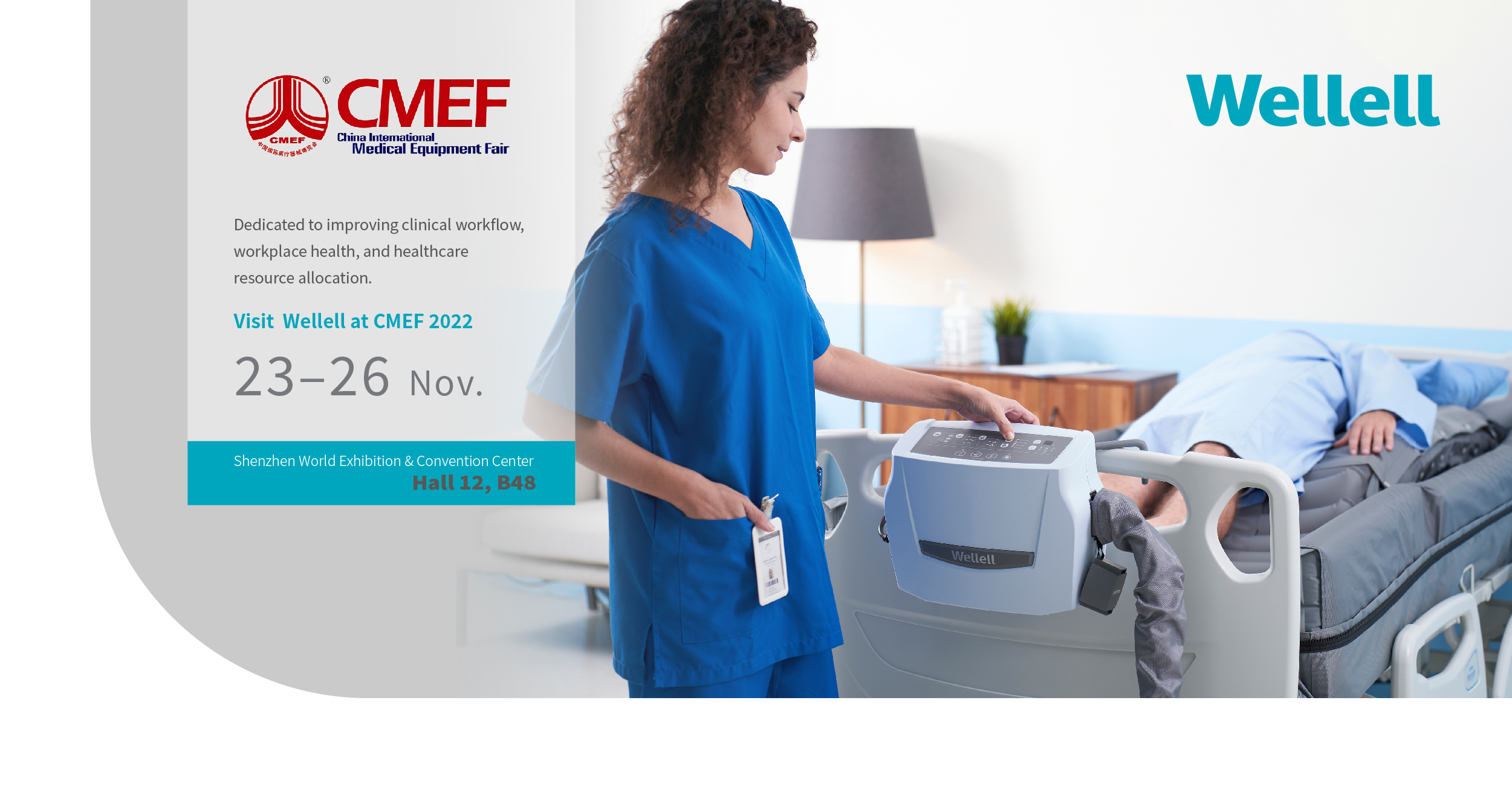 Date
23 – 26 November 2022
Location
Wellell @ CMEF 
Hall 12, B48 | Shenzhen World Exhibition & Convention Center
Shenzhen, China
The China International Medical Equipment Fair (CMEF), a medical equipment exhibition, brings together international medical equipment brands to connect with globally licensed medical equipment distributors, resellers, manufacturers, regulators and government agencies.
Wellell Products @ CMEF 2022
Exhibition Info.
About Wellell
Wellell is a global leader in medical solutions for acute care and post-acute care, operating in more than 70 countries via a dedicated distribution and service network. Founded in 1990, the company integrates wound management solutions, respiratory therapy, and digital healthcare services to deliver improved clinical outcomes and digital well-being for patients, caregivers, and healthcare providers. Driven by a profound respect for every individual life, Wellell aspires to help all inpatients and outpatients, and those who support them to live a healthy, carefree life.