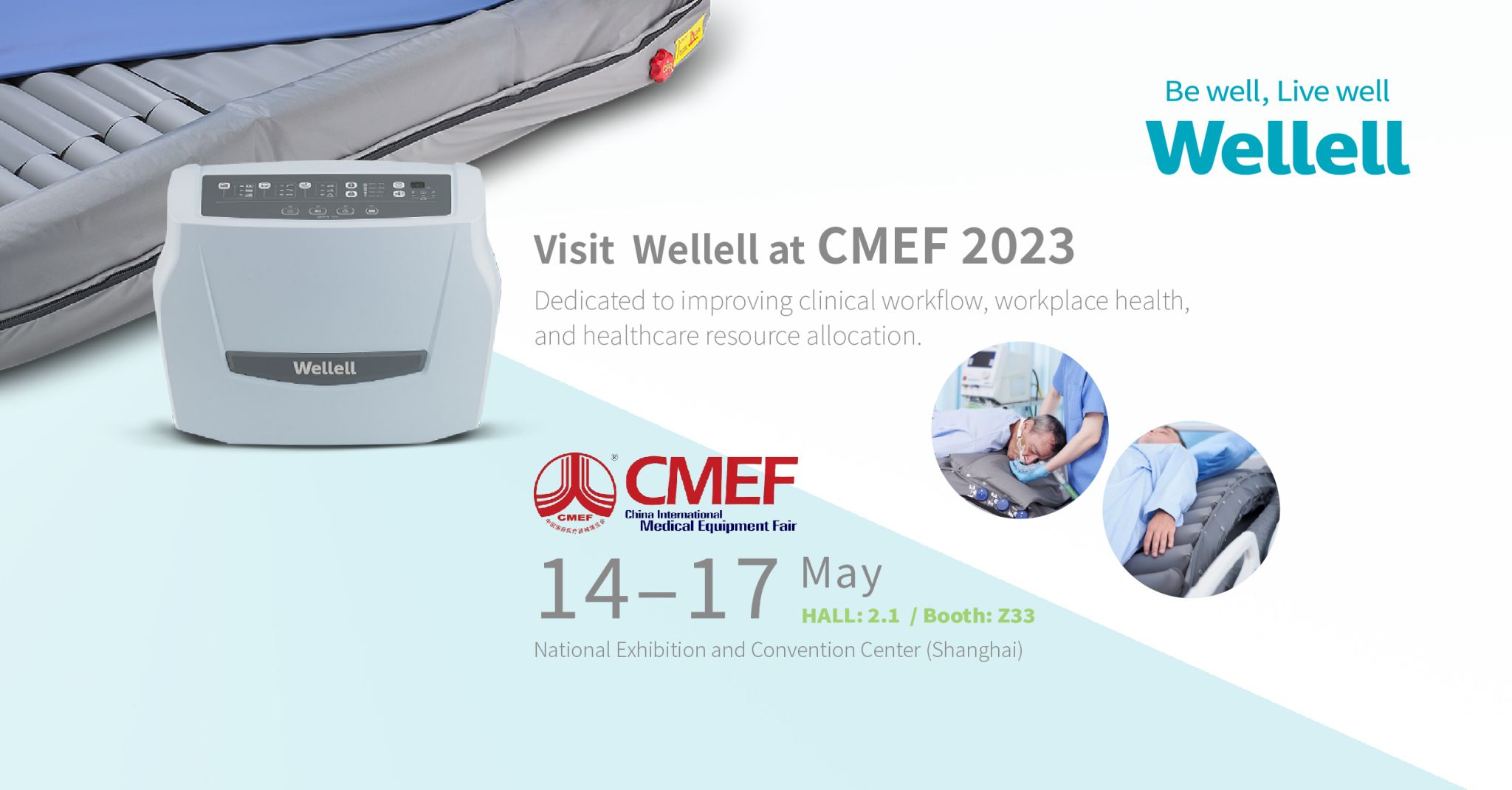 Date
14 May – 17 May 2023
Location
Wellell @ CMEF
HALL: 2.1/ Booth: Z33
National Exhibition and Convention Center | Shanghai, China
About CMEF
The China International Medical Equipment Fair(CMEF), a medical equipment exhibition, brings together international medical equipment brands to connect with globally licensed medical equipment distributors, resellers, manufacturers, doctors, regulators and government agencies.
Showcase new-to-worldwide market innovative products and solutions, establish partnership with local and overseas distributors, collaborate on manufacturing of Southeast Asia and even the world, learn how to navigate the complexity of the regulated market as well as build your network via our face-to-face online/offline meeting concierge service at CMEF.
Wellell Products @ CMEF
Pressure Area Care
About Wellell
Wellell is a global leader in medical solutions for acute care and post-acute care, operating in more than 70 countries via a dedicated distribution and service network. Founded in 1990, the company integrates wound management solutions, respiratory therapy, and digital healthcare services to deliver improved clinical outcomes and digital well-being for patients, caregivers, and healthcare providers. Driven by a profound respect for every individual life, Wellell aspires to help all inpatients and outpatients, and those who support them to live a healthy, carefree life.