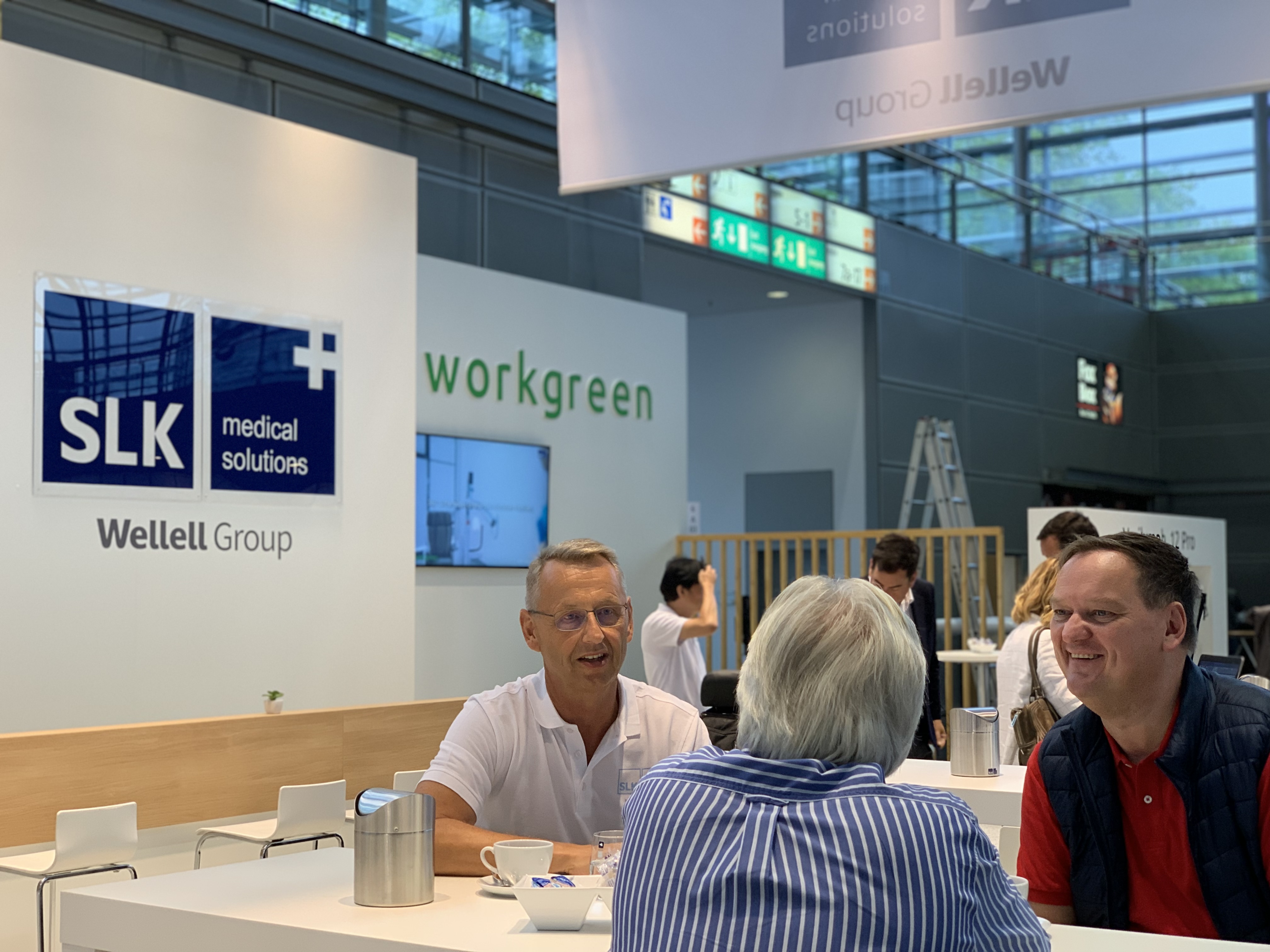 Date
14 – 17 September 2022
Location
SLK – Wellell Group @ REHACARE
Hall 6 / A03 | Messe Düsseldorf
Düsseldorf, Germany
About REHACARE
REHACARE is the leading international trade fair for rehabilitation, prevention, inclusion and care.
With over 30 years of expertise and wide-ranging experience of the market, this fair is an ideal platform for anyone with disabilities, care requirements or chronic conditions as well as for the elderly. The quality and diversity of REHACARE are reflected in numerous "focal parks", info events, industry representatives, service providers, paying authorities and non-profit exhibitors.
Over 900 national and international exhibitors will be presenting a combination of product demonstrations and complex system solutions as well as a wide range of information in the form of special theme parks, seminars and workshops.
Wellell Products @ REHACARE 2022
Pressure Area Care
Transfer and Positioning Aids
Digital Intermittent Compression Therapy
Exhibition Info.
https://www.rehacare.com/vis/v1/en/exhibitors/rehacare2022.2715496
About Wellell 
Wellell is a global leader in medical solutions for acute care and post-acute care, operating in more than 70 countries via a dedicated distribution and service network. Founded in 1990, the company integrates wound management solutions, respiratory therapy, and digital healthcare services to deliver improved clinical outcomes and digital well-being for patients, caregivers, and healthcare providers. Driven by a profound respect for every individual life, Wellell aspires to help all inpatients and outpatients, and those who support them to live a healthy, carefree life.