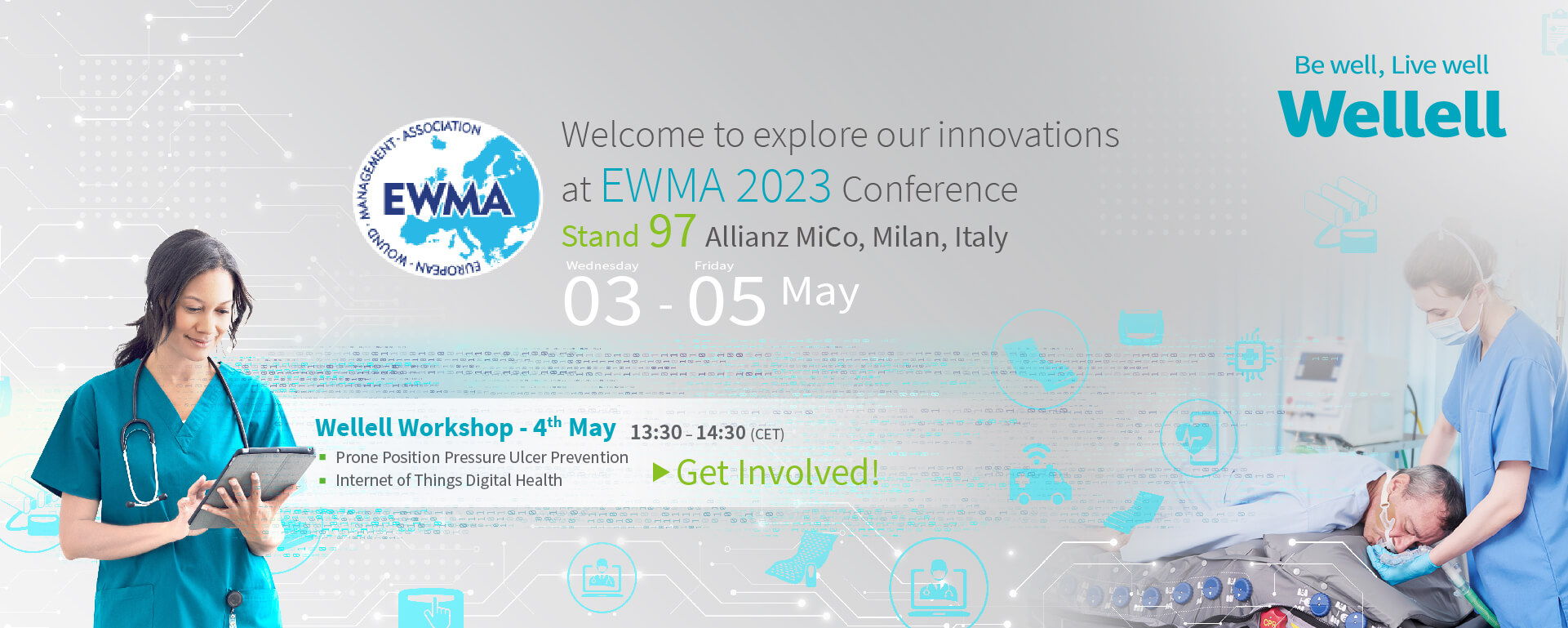 Wellell will be participating in the upcoming EWMA 2023 Conference. As a leading provider of innovative wound care solutions, we believe that this conference is an excellent opportunity for us to showcase our latest products and connect with other experts in the field. Our team is looking forward to engaging with attendees and sharing our knowledge and expertise with the wider wound care community.
Date
3 May – 5 May 2023
Location
Stand 97 | Allianz MiCo

Milan, Italy
About European Wound Management
EWMA is an international organisation dedicated to promoting the advancement of wound care in Europe and beyond. Through its annual conferences and other educational initiatives, EWMA brings together healthcare professionals from various disciplines to exchange knowledge and expertise in the field of wound management. The upcoming EWMA conference in 2023 promises to provide an engaging platform for healthcare professionals to learn about the latest advancements in wound care and to network with peers from around the world. 
Wellell @ EWMA 2023
Exhibition Info.
About Wellell 
Wellell is a global leader in medical solutions for acute care and post-acute care, operating in more than 70 countries via a dedicated distribution and service network. Founded in 1990, the company integrates wound management solutions, respiratory therapy, and digital healthcare services to deliver improved clinical outcomes and digital well-being for patients, caregivers, and healthcare providers. Driven by a profound respect for every individual life, Wellell aspires to help all inpatients and outpatients, and those who support them to live a healthy, carefree life.