Press release
2022 Aug 12
Optima Series Wins Silver Medal at Taipei Biotech Go-Global Award 2022
Taipei - August 12th, 2022 - Wellell is delighted to announce that the Optima Series has won the silver medal of Taipei Biotech Go-Global Award 2022.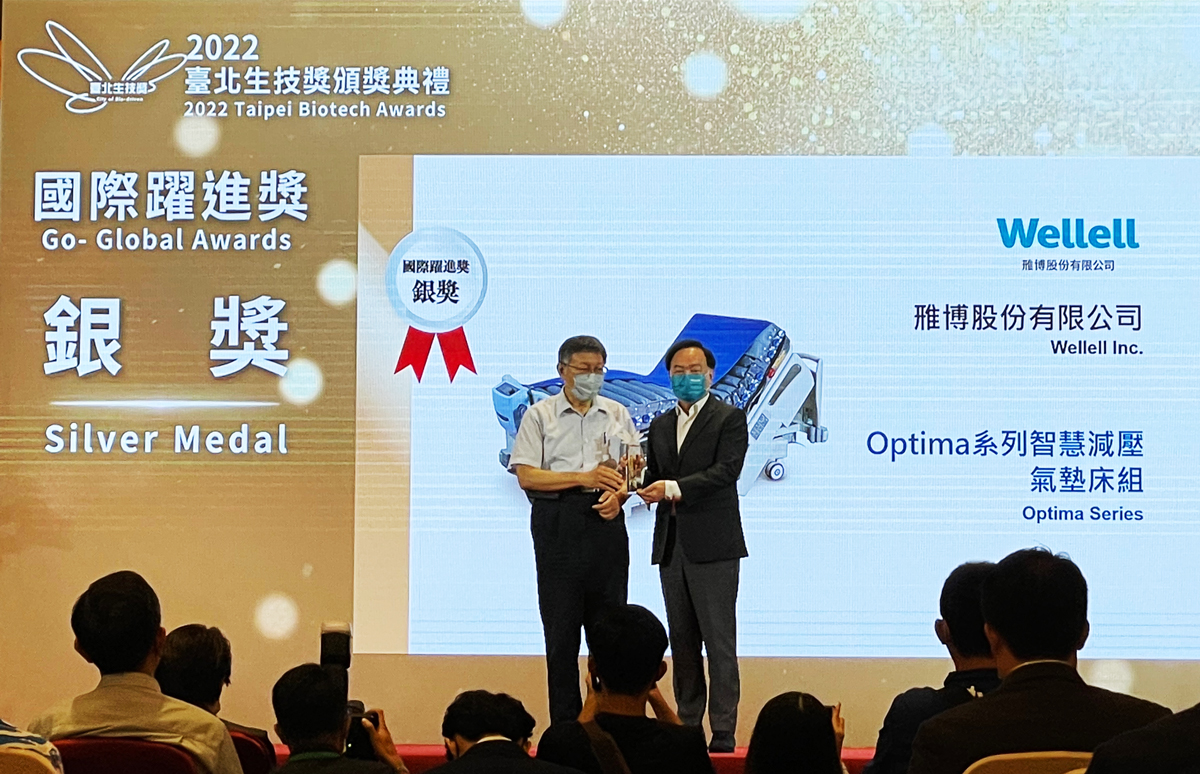 The Taipei Biotech Awards has gained prestige in the sectors of biotech industry, government and academia, based on an impartial and professional review system, and presents awards to companies in recognition of their innovation, research and development, technology transfer, product marketing, and global contributions in the field of biotech.
Optima Series aims to improve pressure injury prevention, optimize ICU workflow, and reduce labor requirements for caregivers. Furthermore, Optima Series integrates IoT services to medical service providers with direct access to live field equipment management and troubleshooting.
Wellell is ready to shape the future of digital well-being, and always driven by Wellell's brand purpose, which is "Respect every individual, and make a contribution to a healthy and carefree life."
To learn more about Wellell products and solutions, please contact brand@wellell.com
About Wellell
Wellell is a global leader in medical solutions for acute care and post-acute care, operating in more than 70 countries via a dedicated distribution and service network. Founded in 1990, the company integrates wound management solutions, respiratory therapy, and digital healthcare services to deliver improved clinical outcomes and digital well-being for patients, caregivers, and healthcare providers. Driven by a profound respect for every individual life, Wellell aspires to help all inpatients and outpatients, and those who support them to live a healthy, carefree life.
Official website: https://www.wellell.com/