Signs and symptoms of sleep apnea
Obstructive sleep apnea (OSA) is a common sleep disorder characterised by the following symptoms: 
Excessive daytime sleepiness and fatigue 

Loud snoring  

Events of stopped breathing during sleep 

Abrupt awakenings accompanied by gasping or choking  

Awakening with a dry mouth or sore throat  

Morning headache  

Difficulty concentrating throughout the day 

Mood changes, such as depression or irritability 

High blood pressure 

Decreased libido 

Difficulty retaining information, memory loss 

Nocturia (frequently visiting the toilet during the night) or bedwetting 
Severe OSA symptoms that require medical assistance and monitoring include: 
Interrupts your sleep or other's sleep with loud snoring 

Waking up gasping for breath or choking 

Pauses in your breathing during sleep 

Excessive daytime drowsiness, falling asleep during work, leisure, and while operating vehicles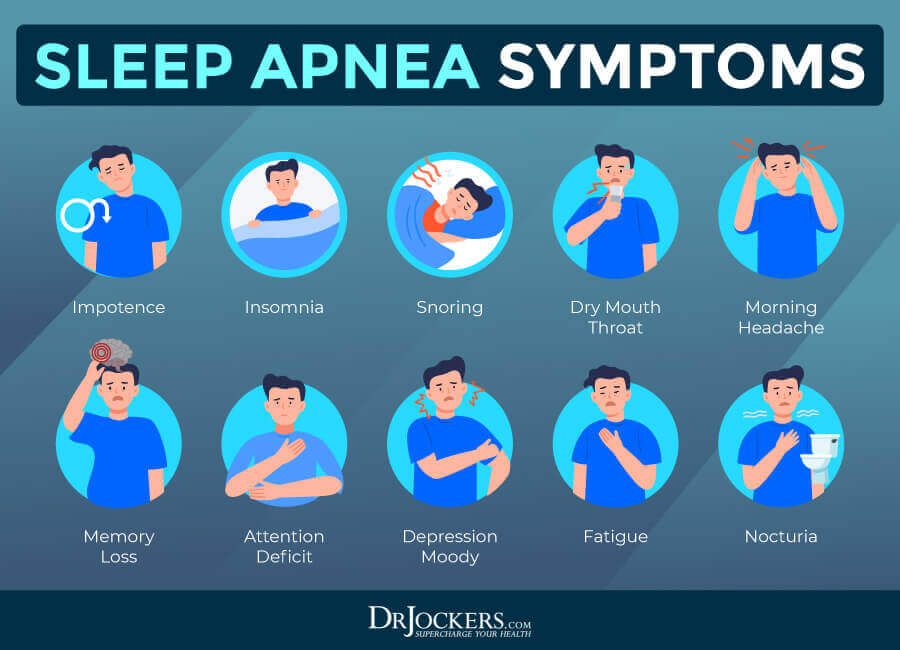 Source: Sleep Apnea: Symptoms, Causes and Natural Support Strategies (drjockers.com) 

Mayo Clinic. 2022. 

Obstructive sleep apnea - Symptoms and causes. [online] Available at: [Accessed 7 April 2022].